Dulles Cleaners in Elmhurst
Keywords: Visual ethnic and political identity in immigrant workplaces; Immigrant Occupations; American Hellenism; Immigrant parents; Greek Americana, Illinois
Source: Elaine Thomopoulos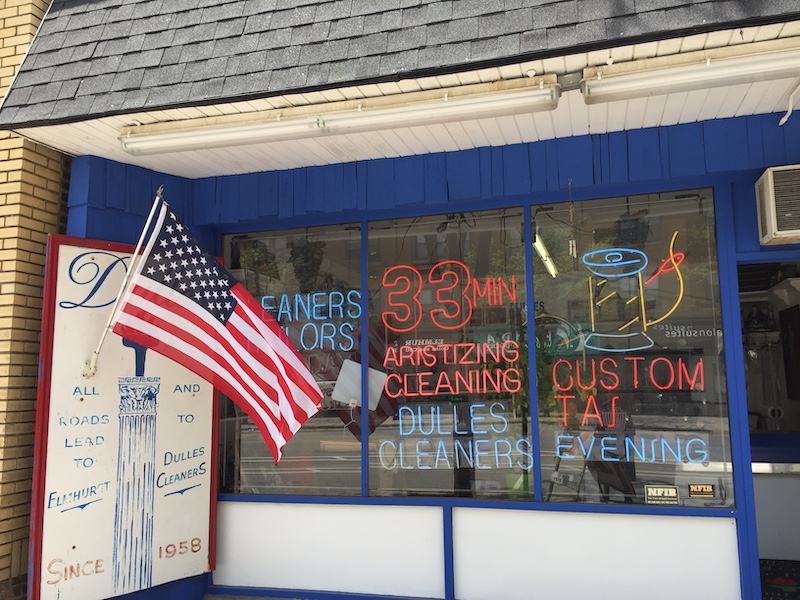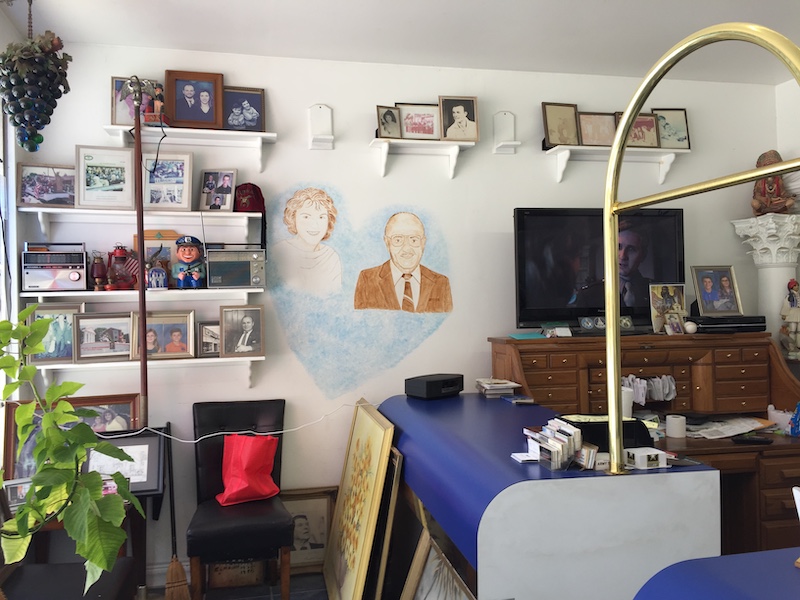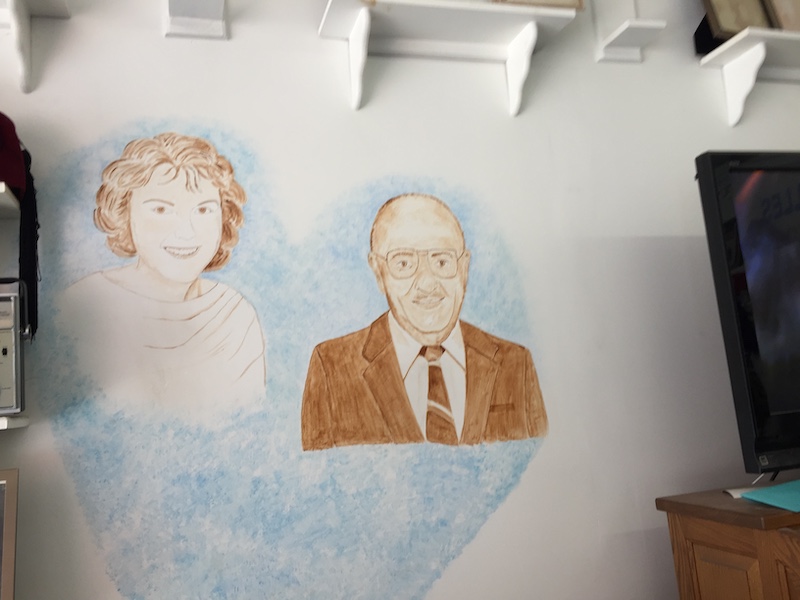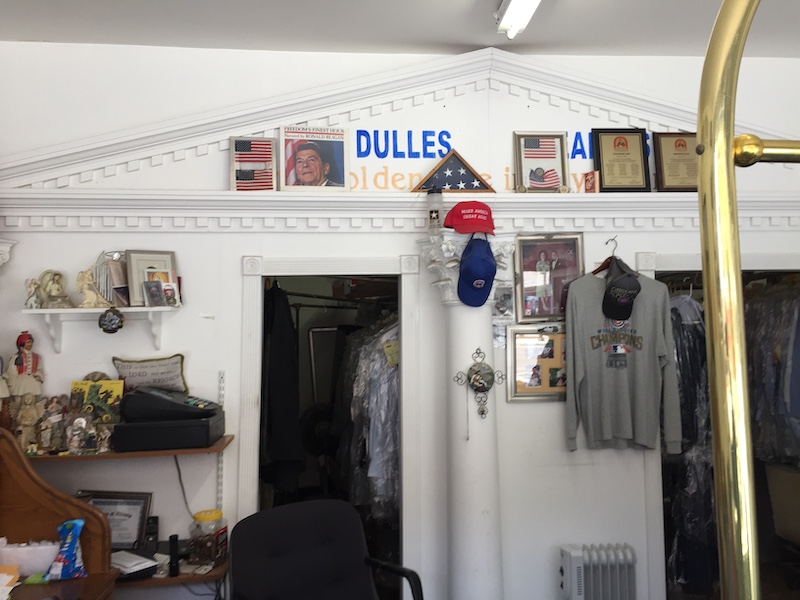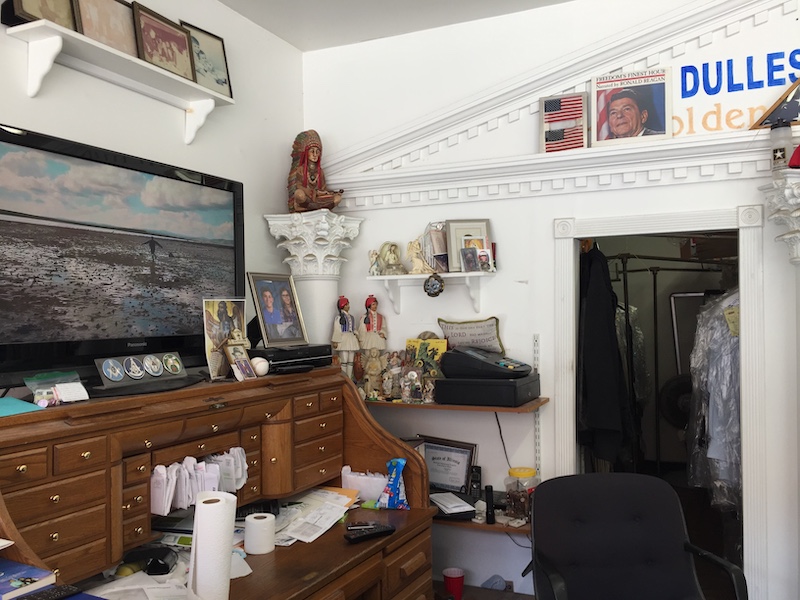 Ted Dulles Obituary in Chicago Sun-Times
"Mr. Dulles was a founding member and Past President of St. Demetrios Greek Orthodox Church in Elmhurst; Past President of A.H.E.P.A.; founder and Past President of the Louka Society; Past President of the Pan-Arcadian Society; long-standing businessman in Elmhurst for 42 years founding Dulles Cleaners and the Athenian Fireside Restaurant; Past Grand Master of Elmhurst Lodge No. 941 A.F. & A.M. Mr. Dulles was an honorary alumnus of Elmhurst College. 1999 recipient of the Elmhurst Jaycees Distinguished Service Award, honored by the Daughters of the American Revolution, the State of Illinois and the Elmhurst YMCA. A lifelong DuPage Republican Benefactor and sponsor of York H.S. Athletics, Mr. Dulles emigrated from Greece to the United States in 1952. Being very proud of his Greek-American Heritage, Mr. Dulles sponsored many people to become citizens and take part in the American dream."
Ted Dulles Obituary, The Elmhurst Independent
Context by Elaine Thomopoulos
Ted Dulles, who I knew, was prominent in the Greek community. He died in 2005. He wrote a memoir.
Dulles Cleaners was operated by Ted in Elmhurst, Illinois. He opened his laundry just down the street from my father's grocery store. His son took over after his death. He maintains the original sign but redecorated after his father died. The structure of the columns in the inside of the office are original, but the son redecorated the office after his dad died. He had the portrait of his mom (who died prior to Ted's death) and dad painted on the wall.
I had gone on a walk with my grandchildren (six feet away from each other) on Saturday, and his store was open. I lagged behind the others to take the photos. I wish I had more time to speak to his son.
We need a visual anthropologist to document the Greek Americans.