Greek and American Mosaic
Pavlos Kapetanopoulos, Omogenia Hellenic Productions, 1978
Source and Context of Acquisition: I purchased this documentary in 2000 (or 2001), directly from the director, during a Greek cultural event in New York City. I tried contacting the director prior to posting his documentary, but was unsuccessful. I would appreciate any contact information that you could provide.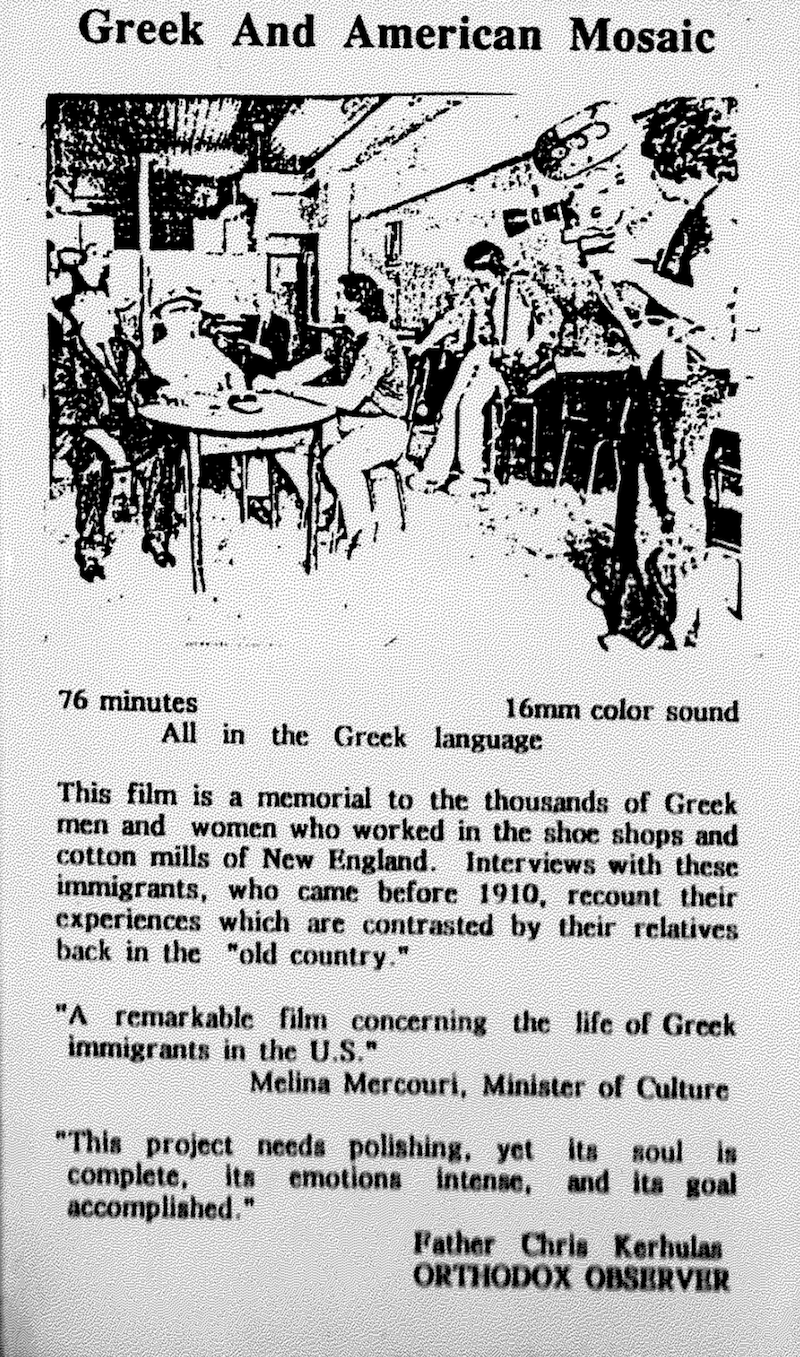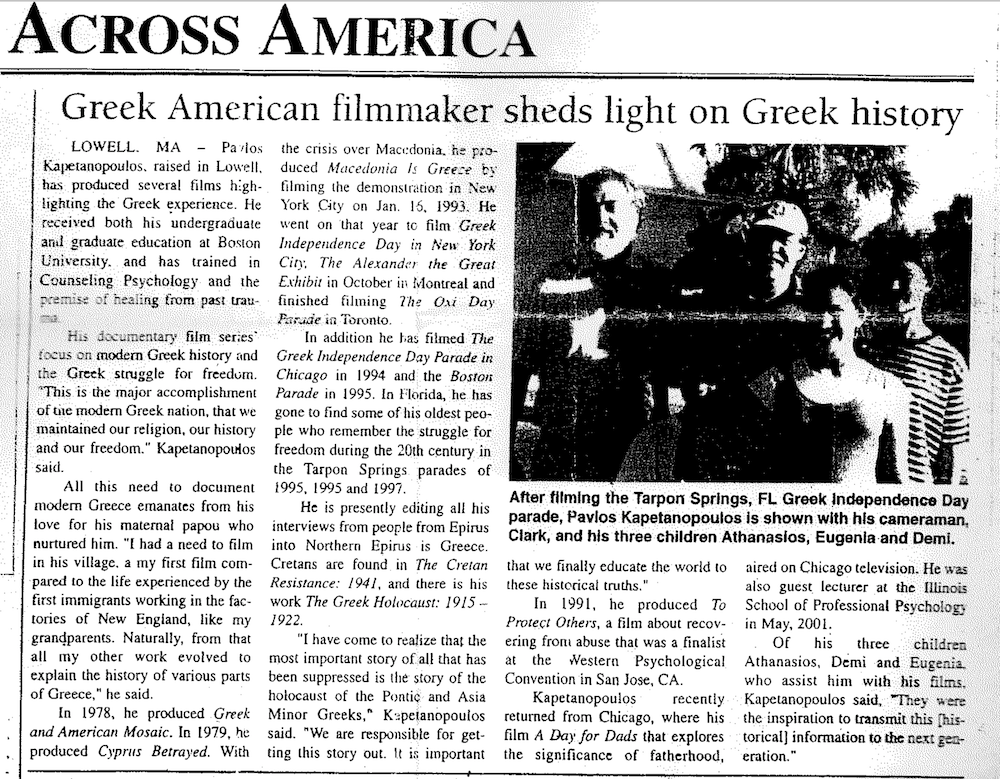 Editor's note: The value of "Greek and American Mosaic" lies in what it refrains from doing, namely, from offering a final reading of immigration, from venturing to identify its ultimate truth. In other words, the documentary does not function as a grand narrative.
There is no voice-over to read immigration as epic, heroism, or a teleology of success. In the ethnographic voices that the documentary makes visible, there is praise of the host country but also critique; socioeconomic mobility does not erase personal crises such as dire social alienation, particularly in old age; there are gains and losses; there is no idealization of the historical homeland; laborers, men and women, are offered a space to represent themselves, and from this angle memories of working-class exploitation surface more than once. Testimonies about the gendered experience of the workplace are not absent. The ideology of identity as organic sameness coexists with the expression of bicultural identities.
This is an unofficial narration of immigration in Greek that invites comparison with official narrations of immigration in English.