Dan Georgakas as Film Critic and Magazine Editor
by Gary Crowdus
Regular readers of Erγon are no doubt familiar with Dan Georgakas as either author or subject of previous features posted here on a wide variety of Greek/American topics. As the child of immigrants, Dan was fiercely proud of his Greek ancestry and was active throughout his long life in discussing and promoting Greek and Greek/American issues in his various roles as author, editor, historian, journalist, publisher (Smyrna Press), college professor, and political activist. Dan was also a classic polymath, knowledgeable in many other fields as well, including labor and working-class issues, anarchism and revolutionary politics, Native American history and culture, poetry, literature, cinema, health and longevity, and his birthplace of Detroit.
In my work as Founder and Editor-in-Chief of Cineaste—established in 1967 and today widely regarded as one of the best film journals published anywhere in the world—I am most familiar with Dan's contributions in the field of film criticism and journalism. I first met Dan in 1969, just two years after founding Cineaste while I was a film student at New York University. During our first conversations, we discovered that we had both grown up in working-class families in Detroit, although we had never met there. Dan was nearly a decade older than me and more widely read and better educated (with degrees in both history and labor history) than I was at the time as a student majoring in film production and cinema studies. Our conversation made it clear that, apart from somewhat different cinematic passions and favorite films, we saw eye to eye on many issues related to film and politics.
Since I knew Dan had been in Greece in 1962–63 on a Fulbright Scholarship, and therefore had not only been there during the Grigoris Lambrakis affair but also had definite views of the right-wing machinations behind that political assassination, I invited him to join me for an interview with Costa-Gavras during the filmmaker's visit to New York City for the American premiere of Z, an interview that appeared in our Spring 1970 issue. That positive experience encouraged me to invite Dan to join the Cineaste editorial board, and his name first appeared on the masthead of our Summer 1970 issue. In subsequent years, Dan and I interviewed Costa-Gavras numerous times and became good friends with the acclaimed film director, who recently wrote to me about Dan's passing in an email message: "I had admiration for his work, and his personal history. He was also a good friend and encounters with him were a real pleasure."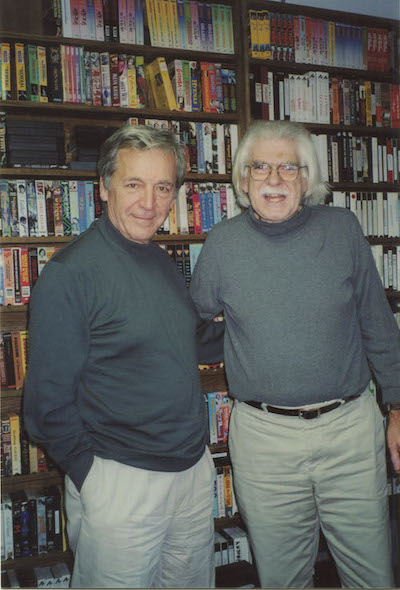 Through subsequent decades, Dan contributed scores of articles, reviews, and interviews to Cineaste, and co-edited, in 1983 and 2002, two anthologies of The Cineaste Interviews. Not surprisingly, many of Dan's contributions dealt with Greek cinema. For many years, he wrote regular reports for us on new and classic Greek films being shown at the annual Thessaloniki Film Festival. No doubt growing out of that experience, Dan later went on to become one of the founders in 2006 of the New York City Greek Film Festival. He also wrote for us scores of reviews or articles on the films of Theodoros Angelopoulos, Michael Cacoyannis, Pantelis Voulgaris, Panos Koutras, Yorgos Lanthimos, and Costas Ferris. He also interviewed Greek American filmmakers such as the Hollywood choreographer Hermes Pan (Swing Time, Kiss Me Kate,Silk Stockings, etc.) and production designer Dean Tavoularis (The Godfather, Apocalypse Now, One from the Heart, etc.). Dan also wrote regularly on films and issues of special interest to him, including contemporary labor or labor history documentaries, poets, the Hollywood Blacklist, Film Noir, B-Films, and so on.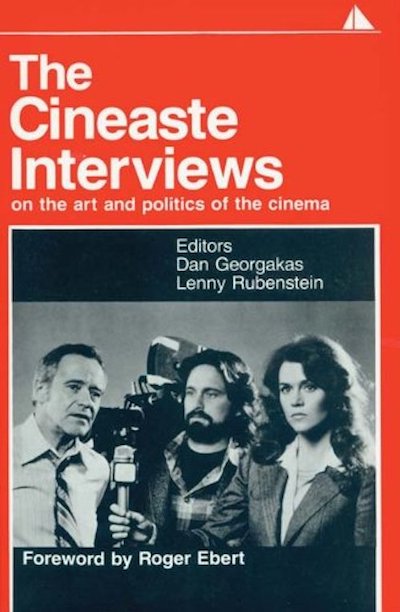 Dan also collaborated with me on organizing special supplements and critical symposia on films we regarded as major events, such as Oliver Stone's JFK and Spike Lee's Malcolm X, among others. Dan also conducted interviews (either with me or on his own) with Francesco Rosi, Jack Lemmon, Paul Schrader (as ex-Detroiters, we had a few bones to pick with him on Blue Collar), Bernardo Bertolucci, John Sayles, Michael Moore, Sidney Lumet, Budd Schulberg, Emile de Antonio, Jane Fonda, and Spike Lee, among many others. We always worked hard on our preparation of interviews, doing the necessary research and aiming to ask questions most interviewers never posed. Indeed, more than one filmmaker expressed their appreciation for the probing questions we asked. Our focus was always the filmmaker's work, in particular the social and political perspective as well as the aesthetics of their films. As Dan wrote in the introduction to the first volume of The Cineaste Interviews, we regarded them as "literary forms rather than public relations or informal journalistic events … a critical tool to address questions of form and content … and to establish a kind of data bank from which responsible criticism can draw."
If there was an occasional downside to some of Dan's writings on the cinema, it was because he had expertise in so many different areas that he often knew more about a film's subject than its director, writer, or (in the case of documentaries) its researchers. In instances like those, he would take the filmmakers to school, highlighting in his reviews or articles their inaccuracies, factual errors, omissions, and misinterpretations. This often meant that he would critically eviscerate the film in question and neglect to cite its few possible merits even briefly. While such examples were few and far between, since his usual approach was a knowledgeable but respectful one that aimed to illuminate a film for our readers, Dan was always a critic to be reckoned with.
In his half-century editorial involvement with Cineaste, Dan played a formative role in the development of our quarterly magazine, as our subtitle declares, as "America's Leading Magazine on the Art and Politics of the Cinema." I recently noted again the inscription that Dan had written in my copy of our first volume of The Cineaste Interviews: "These have been fruitful years." They certainly were, thanks in no small part to Dan Georgakas, who will be sorely missed by not only myself but also the entire editorial staff at Cineaste and many of our readers.

Gary Crowdus is the Founder and editor-in-chief of Cineaste magazine.